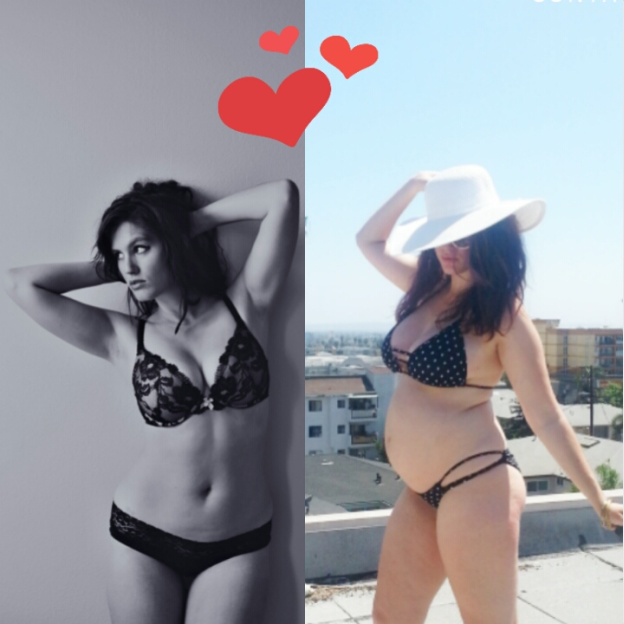 This post is late and it's going to be shorter than usual, too. Oops. We've had a busy week!
DUE DATE:
September 20-22, 2014
HOW FAR ALONG:
31 weeks
GENDER:
It's a boy!
WEIGHT GAIN:
45 lbs (I'm guessing here. I purposely don't own a scale. I was supposed to see my doctor today but he was stuck with a patient at the hospital!)
STRETCH MARKS:
I finally discovered a few small ones on my butt. At least I know it's growing. #whitegirlproblems
MATERNITY CLOTHES:
Living in them now and loving it.
SLEEP:
Apparently I'm not supposed to be sleeping on my back. Thanks for the info, y'all. Between the negative
judgments
and catty
remarks
, I could've used that tidbit. Anything else I need to know? Like, does the baby actually come out my butt? Please advise.
CRAVINGS:
Nutella... jars and jars of it.
SYMPTOMS:
I think I'm getting Braxton-Hicks contractions (?). I'm a little worried that I won't know when it's the real thing, but people are telling me that when you know, YOU KNOW.
MOVEMENT:
Yes, this night owl still likes punching me in the hip and/or bladder.
MOOD:
Feeling more prepared and empowered lately (see below).
BEST MOMENT THIS WEEK:
Pre-natal yoga! Lamaze classes! Hospital tours! I thought all this information would make me more nervous, but I'm more excited than anything else. Plus,
Christen
telling me she hopes she looks like me when she's pregnant almost made me cry. Thanks also to those of you who emailed me to check in this week! So sweet of you!