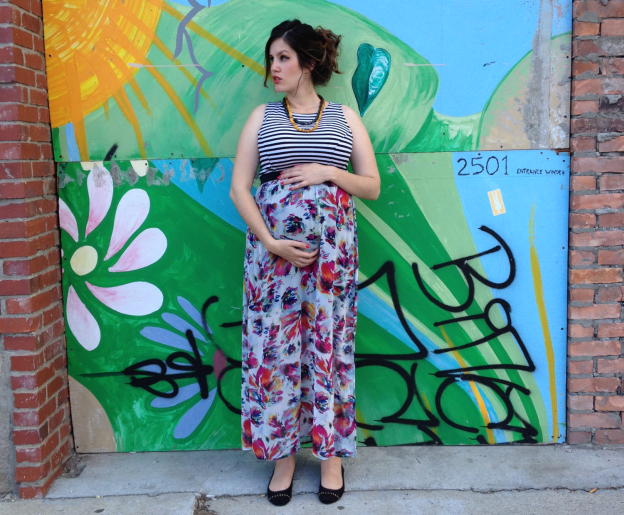 Lately I've felt the urge to create my own
pre-baby bucket list
.
Most "normal" couples put together something like this years in advance, like when they're first married, but as you know B and I did things a little
differently
. Nevertheless, now that Baby Loudmouth's due date is a mere two months away, I figure it's better late than never. Though I won't be rock-climbing or sky-diving like
someone
I know, I'm planning to enjoy these last weeks to the fullest.
I've attempted to choose items that are cheap or free;
budgeting
is something I've always struggled with, especially since moving to expensive
LA
, and with a little one on the way it's time to cut corners. Even when I did have a corporate day job, my salary was less than
average
which made it hard to save. We're hoping to get our own place and have a wedding within the next few years, so there is much to plan for! I even sold my DSLR and tablet recently, and we've cancelled our December trip to Florida. Sacrifices must be made and though it can be disappointing, it's all worth it and we can still have fun! I've chosen 8 items because there are 8 letters in our son's first name, and that's the only hint I'm giving you. :)
1. Take a day trip to
Santa Barbara
.
2. See a drive-in movie (I never have).
3. Make a romantic meal together.
4. Watch
Away We Go
and
Knocked Up
.
5. Spend a day at one of my favorite
LA beaches
.
6. Visit
The Getty
(B has never been).
7. Have dinner at
Downtown Disney
.
8. Donate unnecessary possessions to Goodwill.
That last one isn't too thrilling, but crucial -- plus, I love going through my stuff and weeding out the crap, especially now that the nesting hormones are kicking in! Speaking of which, I can't wait to decorate our son's nursery. I'm sure you'll see plenty of photos of that soon. I'm also thinking of making a
post-baby
list for experiences we can share with him once he arrives. Any suggestions? Happy hump day!