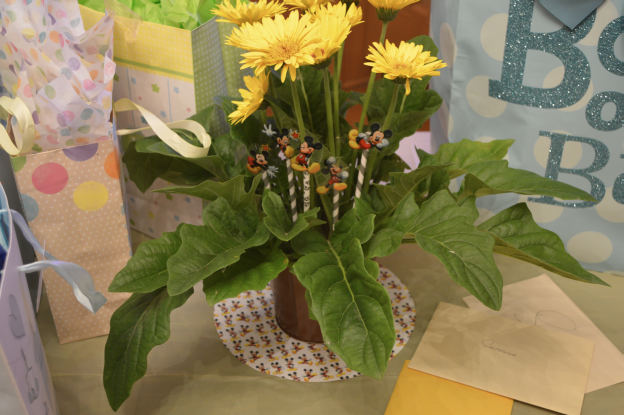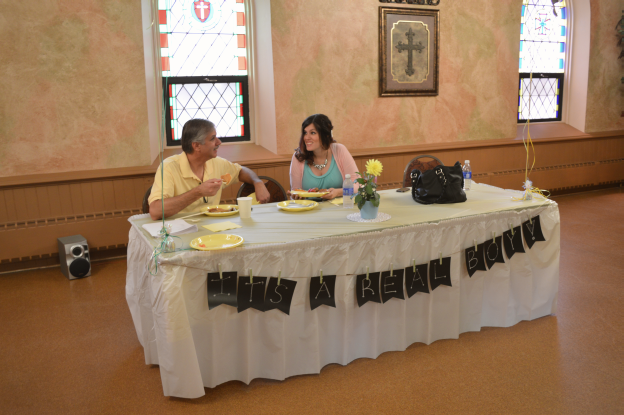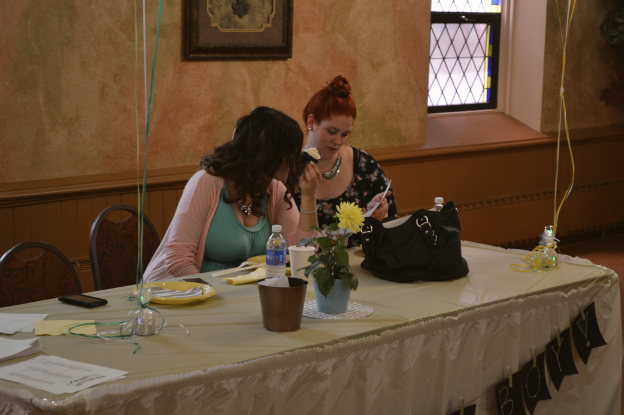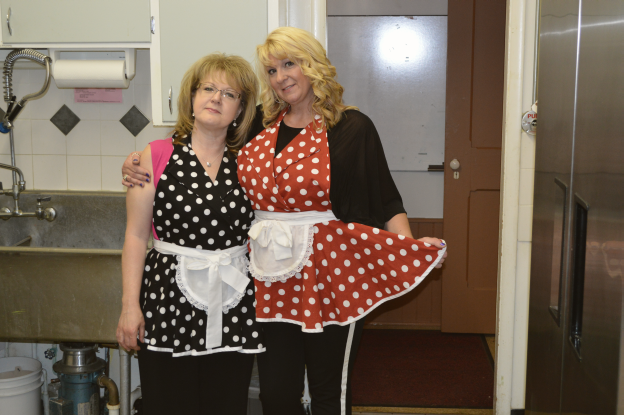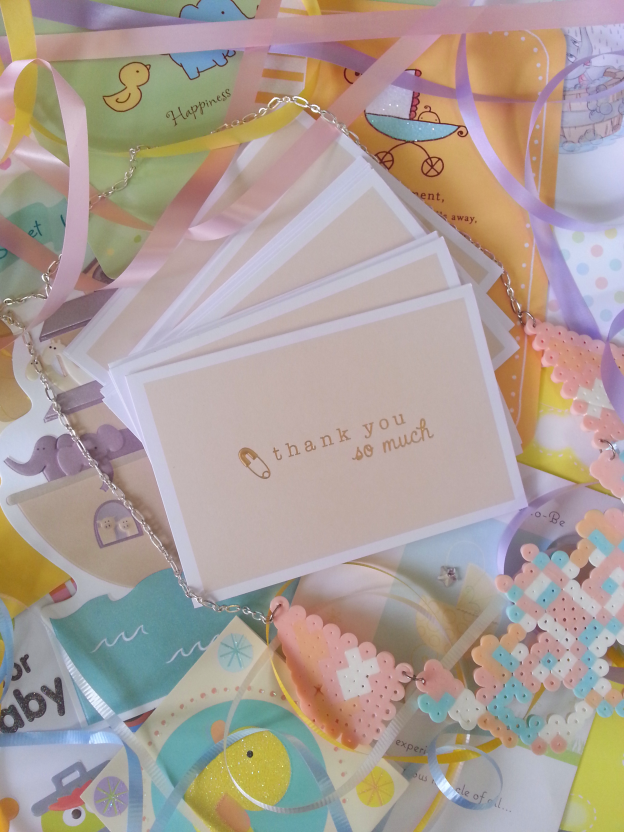 Of course, the best part of this day was getting to catch up with friends and family I hadn't seen in awhile (as in, years). My last trip to Michigan was in
December 2012
and I specifically remember telling my Uncle Frank that I was never going to have kids. Ha! A few months later I met Brandon, and here we are.
As always, I have more photos than this but most of them were very candid and awkward with poor lighting. Let's face it, a church basement is not the most conducive for blog photos, but obviously we were having too much fun to care about that. There were 45 people in attendance, which included friends of mine from high school, friends of my mom, aunts and cousins from my dad's side, my former flute teacher and dance instructor, and many more women from different areas of our lives. We went the traditional route and kept it to females only (except for my father and a few kiddos).
I was especially thankful that Anna helped me open gifts while my sister wrote down what was received and my mom ran around with her hands full of other duties. I was a little embarrassed with all eyes on me so a bit of blushing, nervous giggling and awkward comments ensued but even more than that, I was amazed by the gorgeous and thoughtful presents that were given me. We now have tons of cute little outfits, cozy handmade blankets, adorable stuffed animals and too many gift cards to count, along with a car seat, play swing, and bathtub which make all of this much more real.
*Photos by
Liz Shar
, Michael Shar,
Gabriel Lindow
,
Shelly LaLonde
and from the Instagram accounts of
Malorie
and
Kara
.