...you know, besides lacy undies. Because, let's face it, it's important to feel sexy as your body is beautifully (yet awkwardly) changing! It's also crucial to feel comfortable, so today I'm detailing 7 of my favorite pieces during pregnancy. Over the past 6+ months I've deciphered what works for me and what doesn't. Of course, these are only my suggestions, so if you want to wear 8-inch heels and skinny jeans, go for it -- I, personally, put those aside this year.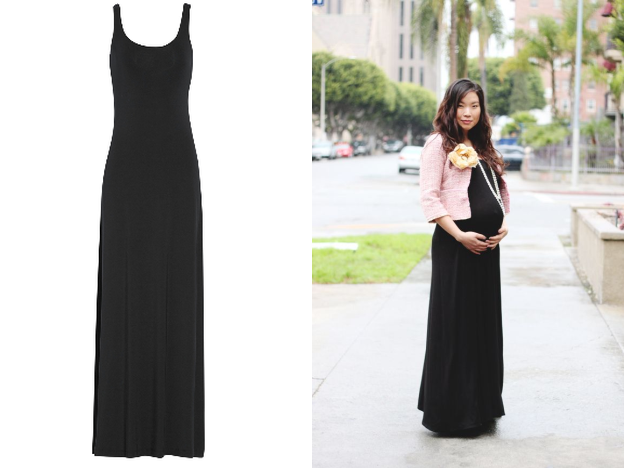 1. A maxi dress.
Who doesn't love a good maxi? Something like this is loose-fitting and can grow with you if it cuts above the bump (and if not, a belt will be your new bestie). Most of these items, especially this one, can be found in places other than the maternity section -- which gives you a wider variety of options to play with. Wear with a jacket or sweater, or layer with a crop top over it.
source
/
source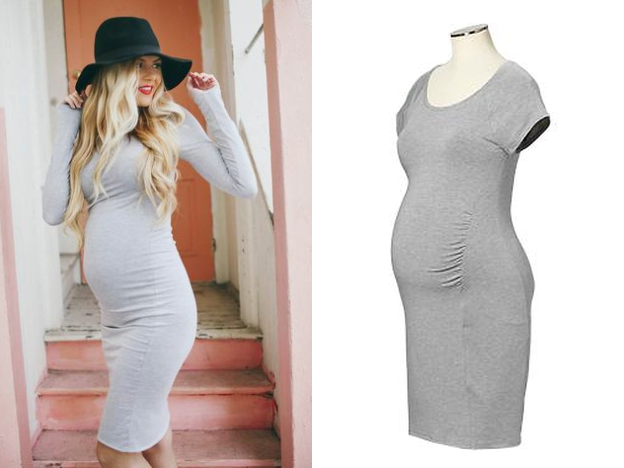 2. A form-fitting dress.
On the other hand, sometimes you'll want to show off your lovely new lady lump, so feel free to wear a frock that's a little more form-fitting. Unfortunately it won't last as long as something looser, but if you can find a stretchy one with ruching on the sides, that helps.
source
/
source
3. A maxi skirt.
Like the maxi dress, a long skirt is versatile and will last for most of your pregnancy. Plus, they're super comfy. I live in mine!
source
/
source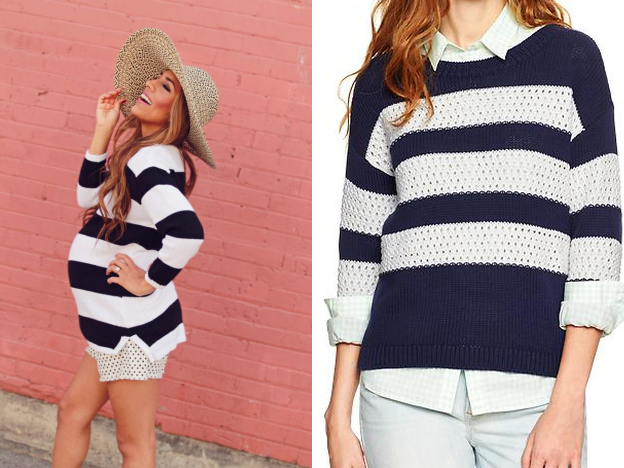 4. A long sweater.
Get an oversized sweater (or simply size up) and you'll have an excellent staple for your top half. Wear it with shorts, skirts, leggings -- you name it! If it's too hot where you are (it's 100 degrees here), long tunics and loose tees get the job done as well.
source
/
source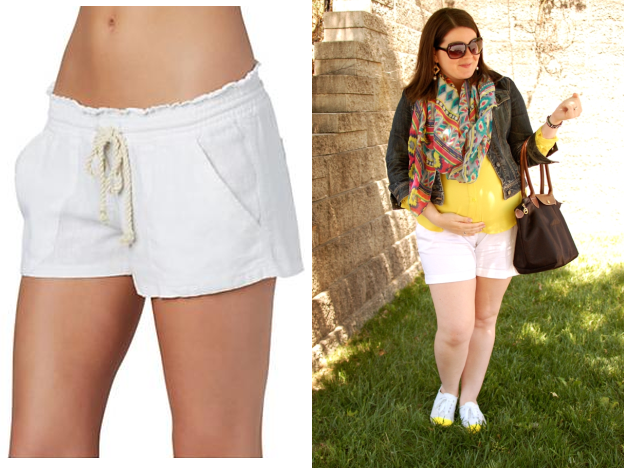 5. Loose-fitting shorts.
I prefer pairs in cotton or linen with a drawstring. That way, you can buy it large in the beginning and cinch the waist until your bump grows. Don't be shy of your pregnant thighs; they'll need to be big and strong in order to carry your little boo.
source
/
source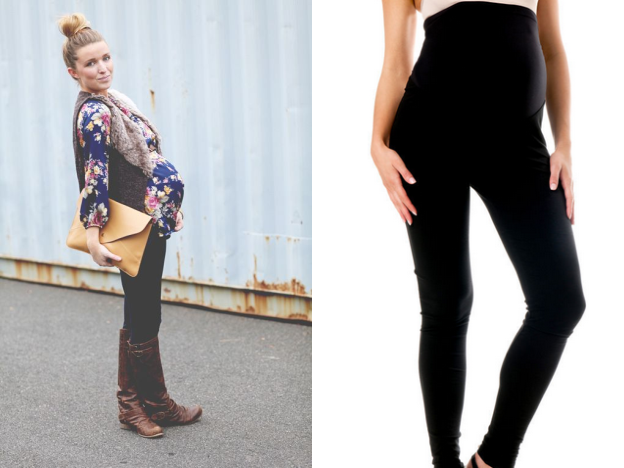 6. Clingy (but stretchy) leggings.
I've already sung the praises of these, so I'll make this short and sweet: I'm pretty sure they were stitched by God Himself. The end.
source
/
source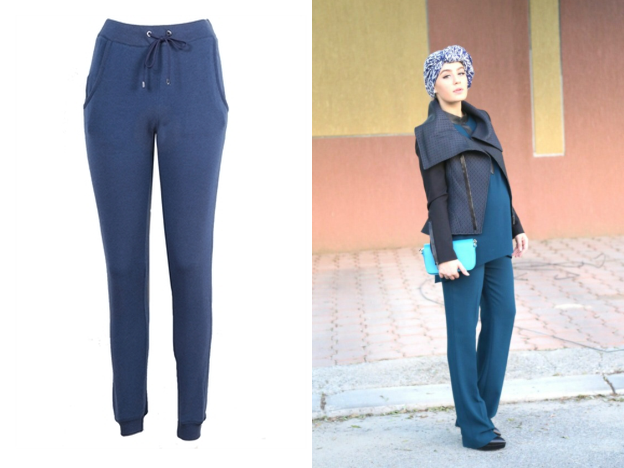 7. Sweatpants.
To quote
Karl Lagerfeld
: "Sweatpants are a sign of defeat. You lost control of your life, so you bought some sweatpants." I'd like to respond with a quote from
Kendrick Lamar
: "Fuck that." I believe sweatpants are a sign of confidence. If you're not afraid to leave the house in them, then you probably care more about your own comfort than what other people think of you, and that is awesome. Plus, as you can see above, sweats don't have to look sloppy. I've worn them myself on TLL (
here
and
here
). Take that, Chanel!
source
/
source
PS: It's your last chance to enter this
giveaway
to win a copy of my
e-book
! Winner will be announced tomorrow!
*First photo found
here
. I'm obsessed with the entire shoot. Gorgeous!