DUE DATE:
September 22, 2014
HOW FAR ALONG:
35 weeks
GENDER:
Boy
WEIGHT GAIN:
55 lbs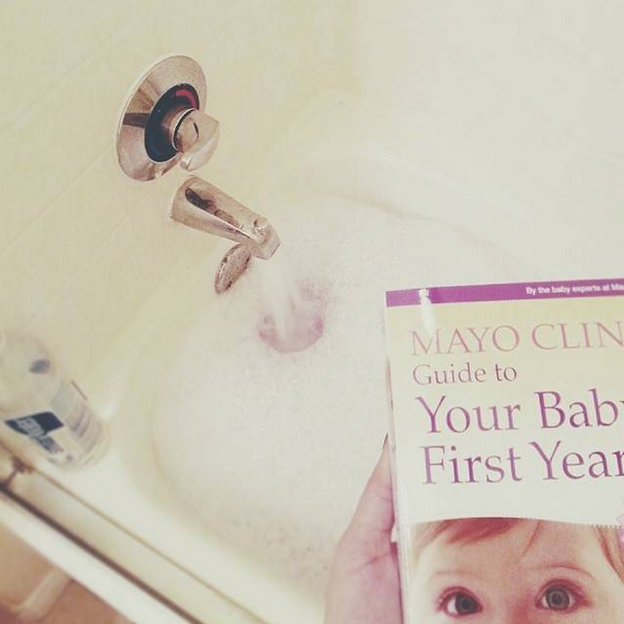 Though my pregnancy has had ups and downs (which you can read all about in last week's
update
), I can't deny that it's been one hell of a ride. I have also decided that I want to make a documentary on government help and healthcare in LA County. Stay tuned.
Besides that, here's the latest. Soon after that one random crampy day last week, I had a little bit of leakage in my underpants and thought maybe my water had broken. GG took me to the hospital (third time's a charm?) and texted Brandon and my mom to let them know what was going on (because my phone happened to stop turning on that same day). We saw one of B's exes working there (weird), and after she admitted me we headed into the triage area (which I'm oh-so-familiar with by now). I stripped down and got hooked up to the monitor. Poor Baby L had hiccups the whole time.
I was asked the usual questions (yes I have depression, no I'm not suicidal, yes this is my first pregnancy, no I'm not 4'10" your computer is wrong) and then given a speculum exam (fancy term for a nurse peering up your hoo-ha with a flashlight and plastic shovel). I was told the spotting was normal and I was having tiny, harmless contractions and the baby's heartbeat was great. I swear to God I'm not going back there unless I literally see the baby's head emerging because these people probably think I'm a hypochondriac.
My MIL (because I think GG deserves this title after witnessing my vajay getting inspected) updated the troops, the nurse called my doctor, and I was told to stay for an hour in case anything else happened. It was a good thing we toted along GG's phone AND Kindle AND tablet AND my laptop. Gadgets galore. We read articles, played games, and discussed 50 Shades of Grey while laughing so loud that a different nurse popped in and told me in one of those fake-nice voices to stfu. If she ends up being in the room while I'm in labor I'm kicking her out. I want it to be a party. No downers allowed.
Yesterday I saw my OBGYN as regularly scheduled, and everything was fine.
This past week we also did some baby shopping, including ordering
this
convertible crib and
this
rocking chair at Babies R Us. The pieces are really beautiful in person and I just can't wait to see them in our nursery. After using a plethora of gift cards and a few coupons, we left without paying a dime. I'm so happy about that and feeling so blessed! This weekend, we're getting maternity photos done as a couple with
Michael
and
Megan
, which I'm very excited about as well. I'll let you know when I get a working phone, but until then, I can be reached via Skype. My username is
imtheloudmouth
, of course!