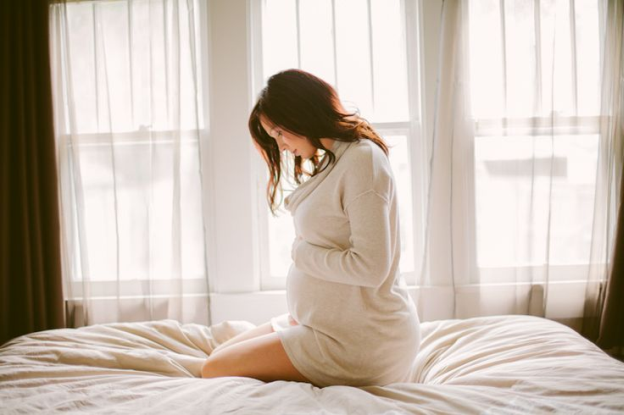 I promise I'll be back with pregnancy updates soon (things have been a little
cray
around here) but I've collected some fun links to hold you over. Enjoy!
Tips for
postpartum wellness
. I'll need them in just a few short weeks!
A
sparkling water recipe
for both moms and their kids.
Are the twos
really that terrible
?
I should probably start
meal planning
so I can be a good little mommy, and
The Fresh 20
looks like it would make things easier. Then again, I could just make B cook. Yeah, that sounds good. ;) I might have to start consuming meat again, though -- he's a total carnivore! I seriously have to nag him to eat his vegetables. (Hopefully our son is a little more cooperative.)
One-handed (and delicious-looking)
snacks for new moms
.
Glad I'm not the only one feeling like
this
.
The cutest
little girls' room
.
"Much of our society has embraced the women's liberation movement that encourages women to usurp their husband's authority in the home. This is clearly a result of Satan's direct attack on families." Oy. I'm a Christian, but I totally disagree with
this
. Relationships are about compromise, and both parties should have a say in decision-making.
A lovely ode to the mother's
postpartum belly
.
How to survive
pregnancy in the summer
. I'm guzzling water like it's the Sahara.
On
the adjustment period
after having your first child.
"So if you're a working parent, please remember that working doesn't have to have a negative connotation to kids and represent the times that their parents are away from them, but it can represent something exciting -- accomplishing goals, building dreams, having a life outside being a parent, and lots of other things that none of us should feel guilty for." More
here
.
A funny story about
breastfeeding class
.
Take a day to let your kid
choose her own adventure
.
The
coolest stroller
ever.
"I couldn't feed my own child nor did he even have the ability to gaze at me or coo in response to my voice. He was a stranger, really, hardly present. Those blissful feelings of maternal love were nowhere to be found, though I faked them well enough and smiled proudly at my son in front of others while grieving and hiding in a fetal position at night. I wanted him to die, not because of who he was, but because of who I was –- a mistake of a mother." More
here
.
*Photo
credit
.