OK, so I really want to talk about DIY Baby Wipes because, I mean, I'm kind of an environmentalist at heart. I started an environmental club in high school. I often stand in aisles at various box stores and marvel at ALL THE THINGS. Like, why do we need seven different types of everything? But still, I will admit that I'm not necessarily the best at being fully environmental in my home...and sometimes, I don't even consider changing up something disposable that I have to buy repeatedly, because I just don't even think about it.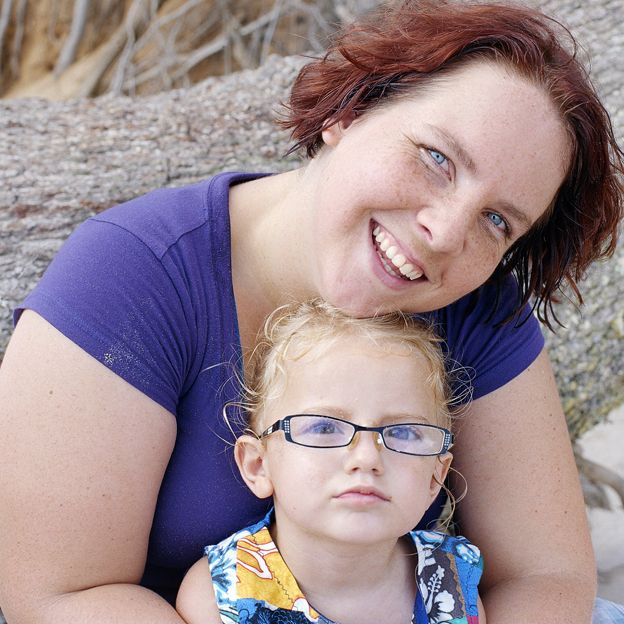 So maybe you haven't considered making your own baby wipes, but let me tell you that you can and it's so easy!
When I was a nanny, I was once caring for three babies ranging who were 2 mos, 18 mos, and 6 mos when I started. Two of the families were into cloth diapers and DIY baby wipes and other new-agey crap (which is exactly how I thought of it at the time). One family was more into the traditional stuff, all disposable. Although, oddly, the disposable family was into DIY baby food and the other families weren't. I was largely indifferent, because it is not my decision, as a nanny, so I just did what I was told. I had no opinion, but then I had a year and a half of working with these children as they grew, and so I could see different options in use on the job, day-to-day.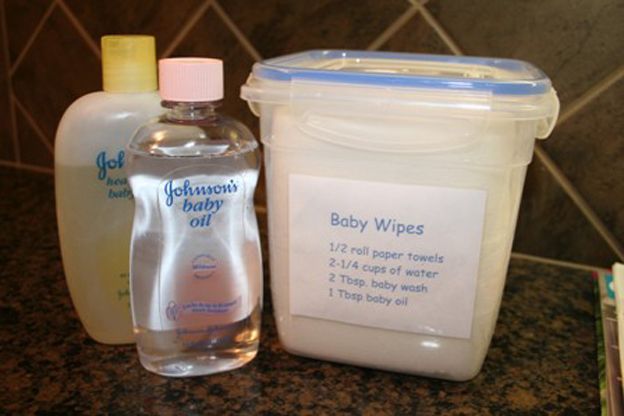 One family used really basic baby wipes, and that's the recipe I want to share with you here. Why? Because it's EASY. It took me two minutes to make one day. The mom just asked me real quick, gave me a breakdown, and then I made it and could make it from then on. (I also made her laundry detergent too.) Seriously easy and then just done.
Here's the recipe:
2 cups hot water
2 tablespoons baby wash or shampoo
2 tablespoons baby oil
How to make it?
Boil the water
Pour hot water into container (glass canning jar works great)
Let cool a few minutes
Add other ingredients and mix well
Let cool to appropriate temp
Pour over baby wipes in whatever container you use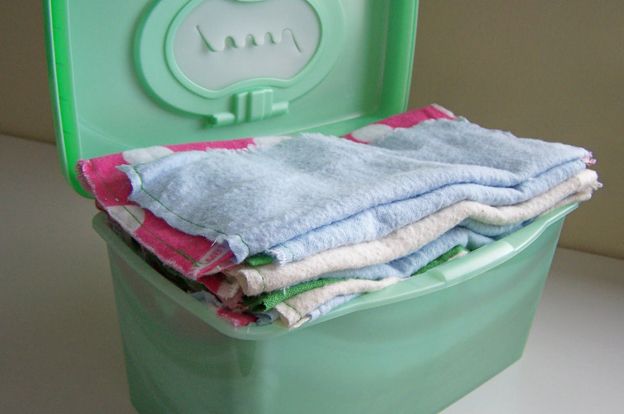 And your wipes should be? Not paper towels. What is the point of making a solution if you pour it over paper? Just cut up some old flannel sheets or shirts. If you don't have them, find them at the thrift store. Use pinking shears so the edges don't fray.
Fast, simple, easy!
There are many more options for various wipes, some dependent on what your baby is experiencing (different types of diaper rash). But remember, most diaper rash can be cleared up with plenty of naked time. Take the baby in the yard and let it be naked! Naked feels good! If you want a bunch of fancy recipes,
click here
.
Fenna Blue is a NEOhio native. She's an avid geocacher and photographer. Her favorite pastimes are snuggling with her fluffy kitties and cussing like a sailor! She writes for her personal blog, The Honest Badger, and TV review blog, Gotta Watch It.