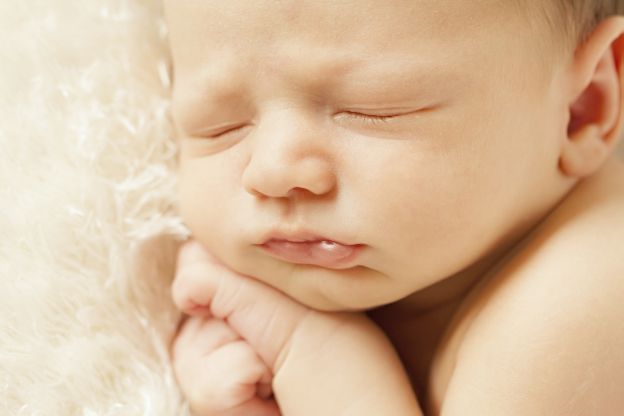 Our sweet boy CJ was in our minds and hearts for quite a long time before he actually arrived in this world. Papa M and I had been together for four years and the idea of future children was a constant discussion, and later a constant distraction as the months ticked by with no positive pregnancy test in sight. It gave me plenty of time to think about what type of mother I'd be. I envisioned this perfect domestic goddess; making fabulous meals for both us and the baby. I was never going to use a pacifier or let my child watch TV before the age of two. I was going to throw myself whole-heartedly into this motherhood business; I thought that I'd never want to leave my baby's side. I look back on those moments now and laugh.
There are two things I've learnt through this whole motherhood business that I really wish I'd known earlier:
Never say never - it will come back to bite you
Becoming a mother doesn't change who you inherently are
Never Say Never
This is such an easy trap to fall into. Right from the very start of your pregnancy, you're asked to make decisions about what kind of mother you are. Are you going to go with a midwife or an obstetrician? Are you planning a home birth, a birthing centre birth or birthing at the local hospital? Will you co-sleep, side-car a cot to the bed, buy the baby a hammock, put them straight in a cot? All decisions you need to make before you've even met this little person.
The funny thing is that even after making all these "decisions", they're still subject to change. The mother planning a home birth ends up in hospital with an induction due to complications. The woman planning a hospital birth with a nice, numbing epidural ends up having her baby in the carpark. Your charming 8-week-old son decides that he only wants to sleep in his mother's arms during the day, rather than his own lovely bed (cough, cough, this may have happened to me).
I was NEVER going to use a pacifier; I ended up having a son with massive feeding issues and the use of a paci was actually encouraged by the birthing centre midwives. I was going to exclusively breastfeed for a year; I managed three months and then feeding and weight gain issues meant that my son is now mixed-fed. I certainly was not going to let my child have any screen time before the age of two. I use a iPhone video of my husband making my son laugh to cheer CJ up when he's lost the plot.
Your decisions might be different than mine. We all choose different battles and you have to think - is this the hill I want to die on? Is letting my child watch a half hour of Friends worth the half-hour it gives me to prep dinner? Rocking your child to sleep working for you? Great. Weaning her off it is tomorrow's problem; you won't still be doing it when she's fourteen, I guarantee you.
You are who you are
Before I was a mother, I was a busy, independent woman with a love of dining out and exploring countries, both foreign and my own. I'm not quite sure why I expected some caterpillar/butterfly metamorphosis into this blissful homebody who could happily while away the day while the baby rested in my arms. The five days that we spent in the birthing unit almost drove me insane; I had cabin fever and honestly was a little resentful of the women with no feeding issues that breezed in and out of the unit in 48 hours. I'd been told that having a baby was the best thing in the world and at that point, I seriously doubted it. Cluster-feeding is no joke, people; I had no idea that I'd be sitting there for hours on end, busting for a bathroom break. Where was my beautiful butterfly-mama moment where I realized that this was the best thing ever?
I loved my son from the start but I definitely had my moments where I wondered what the hell I had done. I'd looked after kids frequently before I had CJ but I had no idea of the sheer energy that goes into raising a child 24/7. I felt like the old me had disappeared and had left this shell of a human being left. I pleaded with my experienced mummy friends to tell me their secrets and they told me that the only real secret is that it does get easier - that you stop caring what other people think, that you find your routine and that you get to understand your little one better. I thought that was a bit of a cop out… and then I noticed it had happened.
I can't tell you when it will get easier for you but I know that it got easier for me when I started doing things that made me feel like the old me again. It started with reading a book; I'm an avid bookworm and yet I hadn't read anything larger than a blog post in weeks. Then as CJ got into a bit of an evening routine with feeding and sleeping, it was some dinner out alone and some late-night shopping while my husband fed the baby pumped milk. Then the firsts started rolling; the first time we took CJ out for lunch, the first time I took him to the mall, each first helping me feel more like myself again.
Talking to my mother friends, I think that the biggest mistake we make is expecting to be someone that we're not, just because we're a mother. If you need "you time" before your baby arrives, you are going to need it after. If you thrive on having a career and professional interaction, it's okay to want that afterwards. If you are a touchy-feely person, it's perfectly fine to baby-wear and co-sleep responsibly - and if you're not, it's fine to not do that too. No one choice is better or worse, it just is. And that's okay.
And I promise that you'll be okay too, new mama.
This post is brought to you by Natasha M of Sweet Mama M, the mother of a wee six-month-old boy who blogs about life, motherhood and exploring New Zealand.