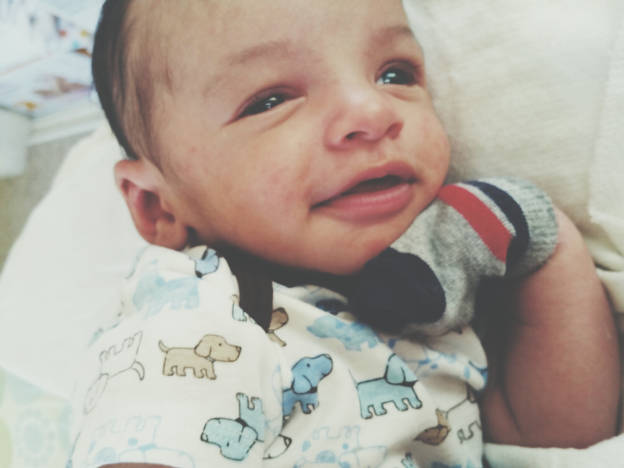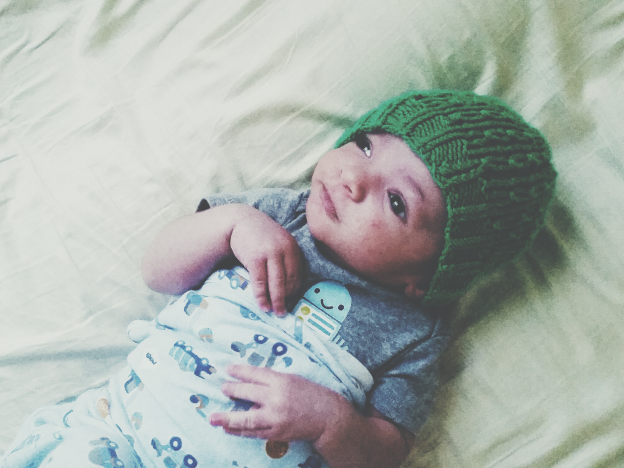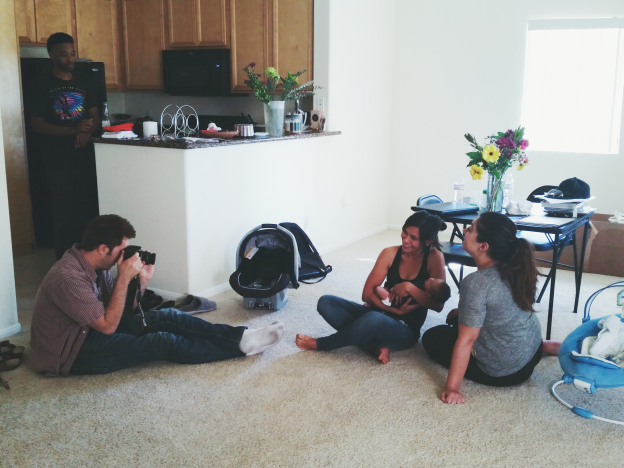 Here's what we learned and loved about our little one this past week...
+ I can't believe T is already over a month old! It really does fly by. He's still
eating
around 10 times over a 24 hour period, but usually skips an afternoon feeding and has an extra one later at night. So, now our schedule looks something like 6am, 9am, 11am, 1pm, 6pm, 7pm, 8pm, 9pm, 10pm, 11pm. Yes, you read that right -- as long as he gets fed at 11, he sleeps all the way until 6! After that early morning feed, I like to pull him into bed with me and sleep and snuggle until 9. That's really when I start my day. I am also loving that longer afternoon nap -- I take him for a leisurely walk during that time (he likes to sleep in the stroller anyway), get chores done, work on blog and business stuff, etc. We have all gotten settled into a nice routine, though I'm sure it'll change again soon as you can never predict what will happen with babies! I have also discovered my new favorite nursing bra, which I'll be revealing soon. Good ones are hard to find, trust me.
+ T is still being fussy when it comes time for
sleeping
. I'm okay with letting him CIO but only if it's for less than 5 minutes. To be honest, we've only used this method once or twice. I'd much rather comfort and rock him to sleep. There's a lot of controversy about this and I've read many articles and blog posts, but as with anything else, every mom and baby and family is different. We all just need to do what's best for us at the moment. I'm choosing to take motherhood day by day, follow my instincts, and do what I feel is right. Most of the time, it doesn't take longer than a half hour of rocking, singing and soothing for him to fall asleep. I am so grateful that he's not a colicky baby -- I truly feel for parents who have to deal with that. I was a little concerned because we did have one night when he simply refused to go to bed and B had to drive him around the block, but normally he is easy to calm down. It just takes time. Though I'm tired almost every day, I'm still getting more sleep than I did when I was working at my corporate job (seriously). And, of course it's worth it, because I love him so much!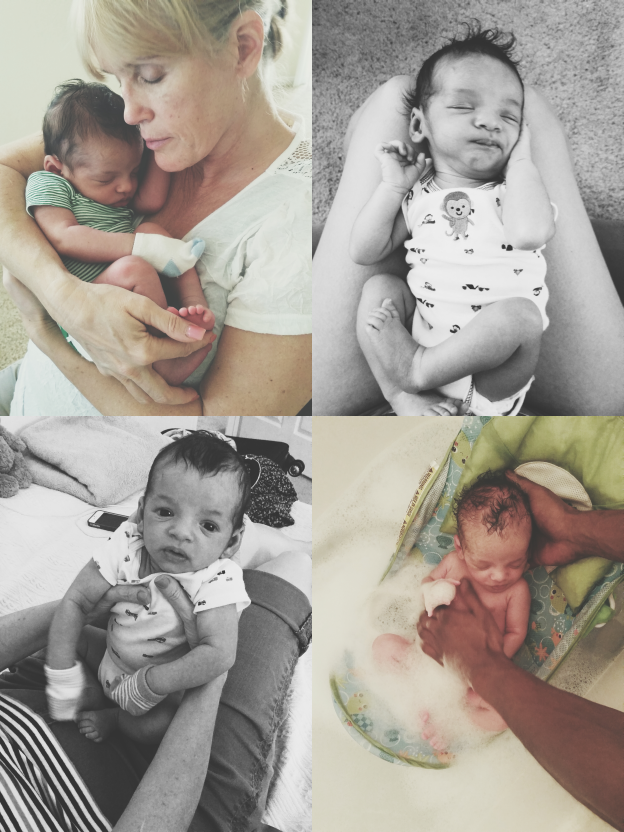 + We are still
bathing
him every night, but trying to do it before 8 so that we can put him down earlier. B's mom (Juillet, AKA Mama GG) gives him the bath if B isn't home. My mom also liked doing it while she was here -- she absolutely loved seeing the baby and bonding with him. I miss her already, and not just because she cooked and cleaned for us every day for two and a half weeks. I don't think I've ever met a more selfless soul. Fortunately, she and my dad and brother will be visiting for Christmas. My sister is flying over in January.
+ It's pretty much a 75% chance that T won't freak out when it comes to
diapering
now, which is great. He used to scream every time but now he normally doesn't. I'm trying to notice patterns and figure out why he sometimes hates it and other times doesn't even notice. When he's full and sleepy he tends to not mind as much. He has gotten a couple diaper rashes -- we've noticed that we definitely can't use anything but sensitive wipes, and I can't drink anything really acidic (like orange juice, flavored waters, wine). I wanted to cut out soda anyway so that works for me. I rarely drink anything but water and black coffee now. I'm embracing my new size 14 shape while at the same time, trying to get back down to my pre-pregnancy weight. Let's be honest, I'd love to fit into last year's shorts by next summer!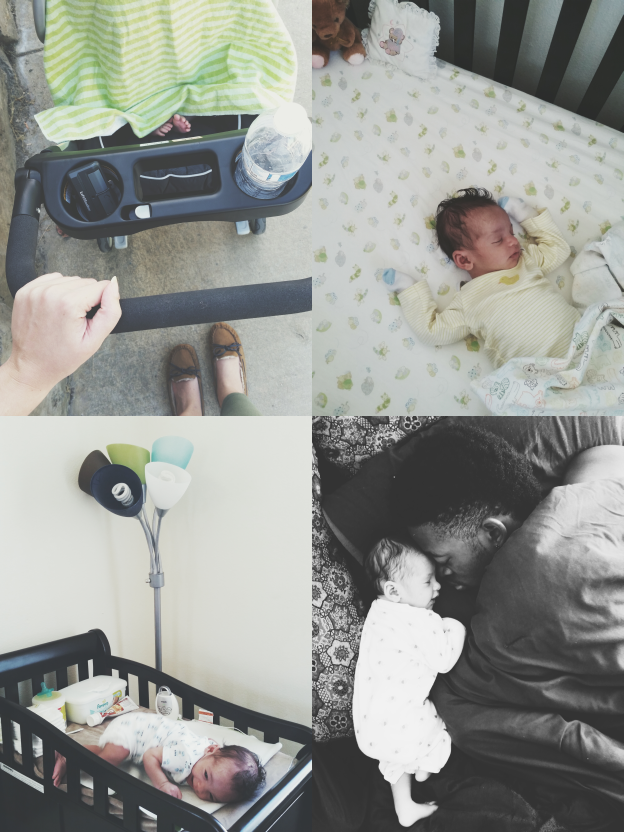 + Trey has officially grown out of his newborn
clothing
. He's getting big fast. I don't want to talk about it!
+ His
mood
is generally happy for most of the day, especially in the morning! Over the past few days he has started smiling more while awake and even giggled once for us! I can't wait to get lots of those on camera for you guys. My heart bursts when I see his mouth turn up and his eyes crinkle. Sometimes I think he gets overstimulated because his brain is developing at the speed of light and when he's awake he acts like Bradley Cooper in
Limitless
. If you don't know what I mean, just watch the movie. It's good. He also loves visitors -- we had a bunch of them over the past couple weeks! Many thanks to
Jacquelyn
,
Angela
,
Raiza
+ fiancé,
Sarah
,
Liza
, and
Jen
for coming over. We're enjoying the flowers and cake and diapers and hat (which you can see on him, above). So blessed!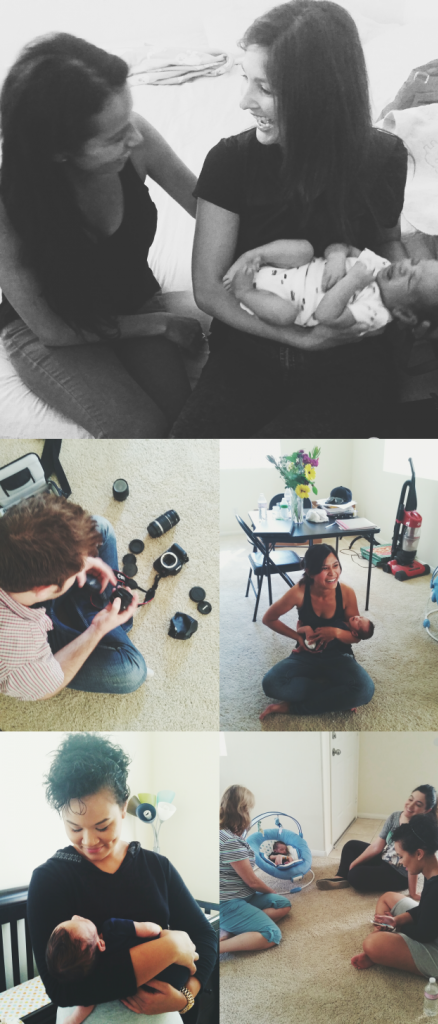 + The biggest news of all is that B got a new job! He will be working from home most of the time too! We are officially a family of entrepreneurs and I am so so proud of him. I had to get a picture of us at the dealership on his last day though -- that is, after all, where we met. And look at us now. Who knew?