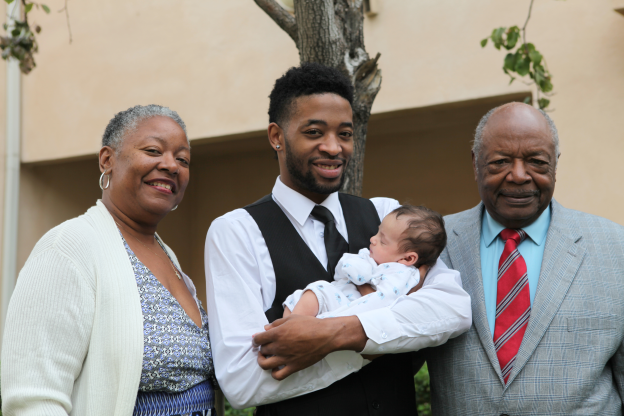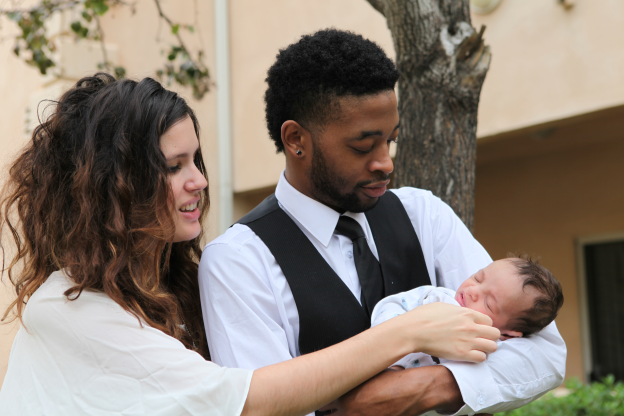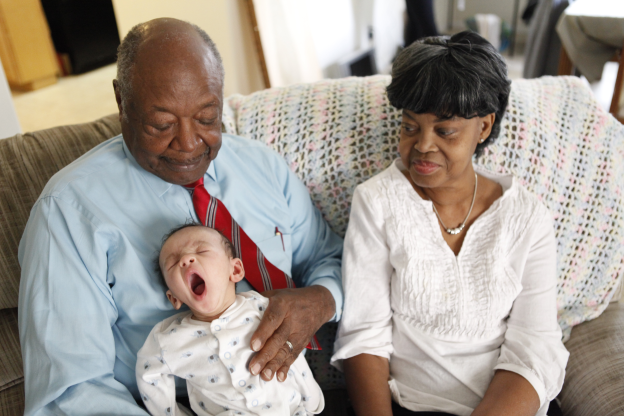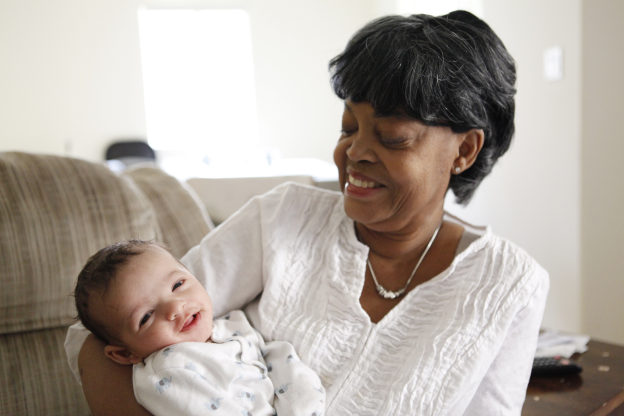 Outfit details:
T's footed sleeper - Carter's
My necklace - Falling Whistles
My (wrinkled, oops) top - c/o eShakti
My bracelet - gift from my mom
Brandon's mother's parents are so proud to be great-grandparents now, so of course we had to get photos of all of us while they were in town. We had a lot of fun and definitely enjoyed Pop-Pop's food. It was like Thanksgiving every day.
You may recognize these photos from a post over at
my main blog
earlier this week; I couldn't help but reveal a peek. (Totally didn't mean to rhyme though, promise.) By the way, you may not see too many posts here this month because I'm concentrating on a big, fun project for you guys! Get
on the list
to get all the details sent to you as soon as it launches!
*Photos by
Megan Burke
on October 31, 2014 in Santa Clarita, CA.